Classes
Blend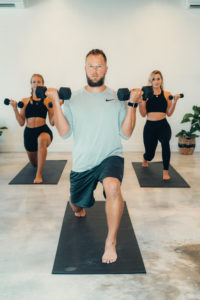 Our signature class blending "Hot 45 Flow" and "Strength HIIT" to incorporate both length and strength of the muscles
Temperature: 90-95 degrees
Hot Flow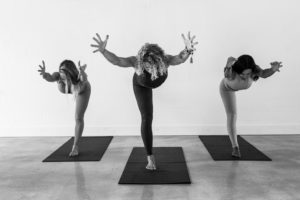 A 60-minute heated vinyasa yoga class creatively designed to concentrate on full body movement in coordination with the breath 
Temperature: 95 – 100 degrees
Hot 45 Flow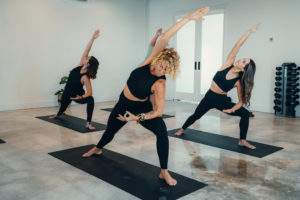 A 45-minute heated vinyasa class that has a cardiovascular emphasis from a faster pace of movement
Temperature: 100 – 105 degrees
Strength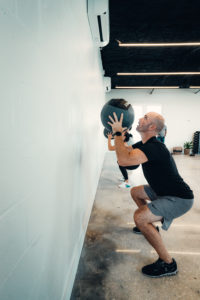 A 45-minute circuit class that focuses on using additional resistance and cardio exercises to increase strength
Temperature: 85 – 90 degrees
Warm Recovery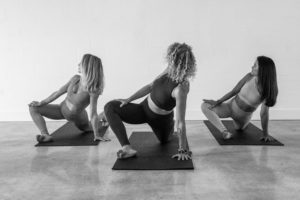 A  slow-paced, stretched focused yoga class that increases circulation and improves flexibility/mobility
Temperature: 75-80 degrees
Kid's Gym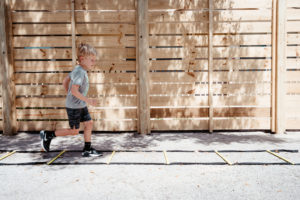 Grades K-5: Endurance + Strength + Flexibility + Mindfulness Training for our future athletes and health enthusiasts. Your mini's will have fun while building confidence and learning the fundamentals of physical fitness. Coached by our dynamite duo: Ex-Pro Athlete, Connor Falkenbach and Yoga Teacher + Fitness Instructor, Gabby Falkenbach.
*Please bring shoes and a yoga mat
Temperature: non-heated
Meditation for Purpose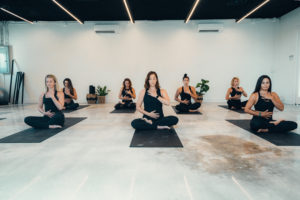 30-Minute Guided Meditation: Starting with a breathing technique that will create more balance and harmony in the body.  The breath unlocks stuck energy and other stresses stored in the body, allowing one to tune into their own healing needs and abilities. Results are often described as greater mental clarity and deep relaxation.  Meditative music and singing bowls assist your journey.
Just breathe.  It is simple.
Donation only: Money or feminine products
Dragon Blend
Dragon Blend is a combination of our Strength class, pad work, and synchronized movements inspired by Japanese karate