Teachers
Gabriella (Gabby) Falkenbach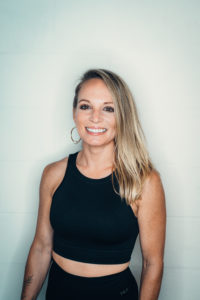 Born: Dunedin, FL
Training:
200 E-RYT, YACEP (200 HR: Hatha Yoga with WendyFit + 200 HR: Ashtanga Yoga with Ally Ford)
Prenatal Yoga
YogaFit Levels 1 through 3 + Sweat
Hot Yoga training with Missy White
Surfset Fitness
Fun Fact: Sweets are my favorite food group + I would binge watch Netflix all day, everyday if I had the opportunity
Favorite way to sweat: Chasing Pavement + Hot Power Yoga
Daniela Esposito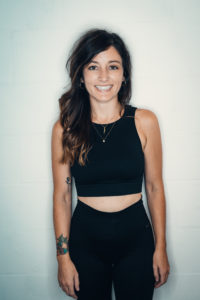 Born: September 4th in Dunedin, Florida
Training: 200 RYT with Ally Ford
Fun Fact: I have a really cool sister 🙂
Favorite way to sweat: High energy yoga flow and hiking Mother Earth
Bri McComeskey
Born: Clearwater, Florida
Training:
200 RYT
Yoga Sculpt
Hot Power Fusion
CorePower Yoga; Atlanta, Georgia
Reiki Level I + II
Healing Today; Tampa, Florida
Fun Fact: I spent time living and teaching yoga internationally in both Canada and Costa Rica.
Favorite way to sweat: Either in a yoga studio or on the dance floor
Carly Forlizzo
Born: Dunedin Fl
Training:
NASM CPT; CES
CrossFit L1
RYT 200
Spinning
Certified FASTer Way to Fat Loss Coach
Fun Fact: I love donuts and I'm obsessed with my dogs!
Favorite way to sweat: CrossFit & Hot yoga
Savannah Vaughan
Born: Clearwater, Fl
Training: 200 hr RYT
Fun Fact: I am a travel addict. Traveling brings me so much joy and appreciation for this beautiful world we live in. I've been fortunate enough to travel to over 12 different countries and I plan to keep crossing them off my list!
Favorite way to sweat: Hot power yoga class
Larkin Stetler
Born: Alexandria, Virginia
Training:
500hr RYT Creative Vinyasa
Yin Yoga
Thai Yoga Massage
Fun Fact: I love being outside with nature. I will almost do anything to connect with nature, beach day, hiking, camping even kayaking.
Favorite way to sweat: Most definitely hot yoga 🧘‍♂️
Cienne Blackburn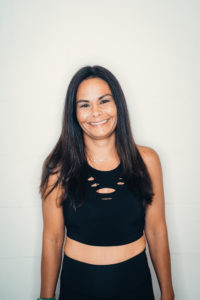 Born: London, England, but moved to palm harbor when I was 1 so no cool English accent 😞
Training: High Vibration 200 Hr YTT
Fun fact: I am a certified health coach
Favorite way to sweat: Hot yoga of course!
Kid's Gym Coaches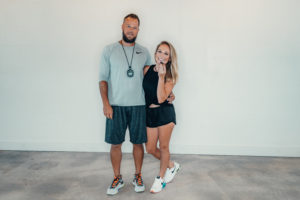 Dynamite duo: Ex-Pro Athlete, Connor Falkenbach, and Yoga Teacher + Fitness Instructor, Gabby Falkenbach
Brandon Hynes
Born: Bayonne, New Jersey
Training:
Served 6 years as a United States Marine
Nidan (2nd degree black belt) in Isshinryu Karate
Basketball skills trainer and former head coach
Fun fact: I was nominated "most likely to brighten your day" by my graduating class
Favorite way to sweat: Classes at Blend, karate, and playing basketball
Sasha Alvarez
Sasha is from Tampa, FL and began her formal dance career with Next Generation Ballet at the Patel Conservatory at age 15. Sasha attended Howard W. Blake High School of the Arts and Point Park University graduating with a Bachelor of Fine Arts in 2017. She continued her professional dance career in New York City with Parsons Dance Company and traveled globally for a number of exclusive summer dance programs. Sasha has been featured in various commercials including Italian designer Loro Piana called the "Rare Walk" and invited to perform in dance festivals in Havana, Cuba. Sasha has a passion for movement and received her 200hr Power Vinyasa and Yoga Sculpt certification through CorePower Yoga in New York city, skills that parlay especially well with a lifetime of professional dance. In her class you will use your breath to connect movement and cultivate energy, strength, passion and focus to create a stable asana. You can expect to be encouraged while increasing the gift of flexibility and mobility offered by our bodies.